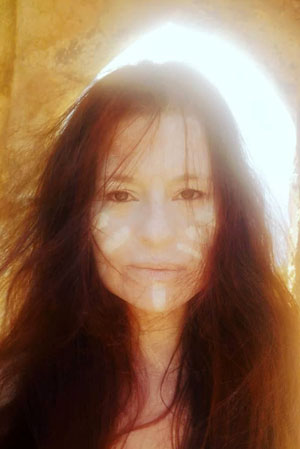 an unusual, excellent performer ... your performance gives us such a fresh and strong impression ... you have the soul and the life of this great nature
Tetsuro Fukuhara (Tokyo Space Dance)
Agni studied at the National Academy of Dramatic Art in Poland in the Faculty of Puppetry but disillusioned with the conservative way of teaching left to embark on a personal journey of learning in search of something that would feel more aligned with her feeling and understanding of theatre, dance and performance: as an ultimately united form of total theatre where the body becomes an essential tool for profound expression. She found it in the Japanese form of dance theatre - Butoh Ankoku - the Dance of The Soul and spent two years studying with Japanese Butoh artists Min Tanaka, Tetsuro Fukuhara, Daisuke Yoshimoto, Carlotta Ikeda, and Sankai Juku. This work culminated with performances in Japan at the New Butoh Works Festival.
After coming back from Japan, Agni completed the BA in Drama and Performance Art from Goldsmiths College, University of London, and Postgraduate Diploma in Art Therapy from The Institute for Arts in Therapy & Education. Following her degree, Agni attended a workshop in Poland which led to her becoming an assistant to founding member of Grotowski's Laboratory Theatre Rena Mirecka in Italy. This collaboration, though short-lived, resulted in deepening her practice and was a strong influence on her approach and way of working.
Since, Agni has worked across Europe and the UK on her Live Art projects, creating work with a strong visual impact which she describes as poetry in motion. Agni has been a performer and co-creator in various collaborations, one of them being The Purple Ladies collective including two projects supported by the Arts Council of England. Current multidisciplinary projects include 'Where Do You Come From', presented in Greece and the UK, and 'My Soul Speaks Through My Dreams', an ongoing performance, video and photography work, in part a collaboration with Greek photographer Dimitris Kourakos under the name of A&D Living Arts. Recent public events include an exhibition at the Cultural Centre in Gythion, Peloponnese in 2019, an exhibition and live art performance at the FotoGen Gallery in Wrocław, Poland in 2020, and live art performances at The Horsedonkey Club, London, in February 2020, September 2021 and March 2022.
---
Some of the Influences and Inspirations
Performances that were seen as a teenager growing up in Poland of Min Tanaka Body Laboratory, Tadeusz Kantor, and Pina Baush.
Nature and the elements; Native Art, native cultures and their mythology; Mystical Arts, Study of Religion, Philosophy; European Literature, Art and Cinema; Antonin Artaud, Tatsumi Hijikata, Jerzy Grotowski, Charles Baudelaire, Hieronymus Bosch, Leonora Carrington, Remedios Varo, Mircea Eliade, C.G. Jung.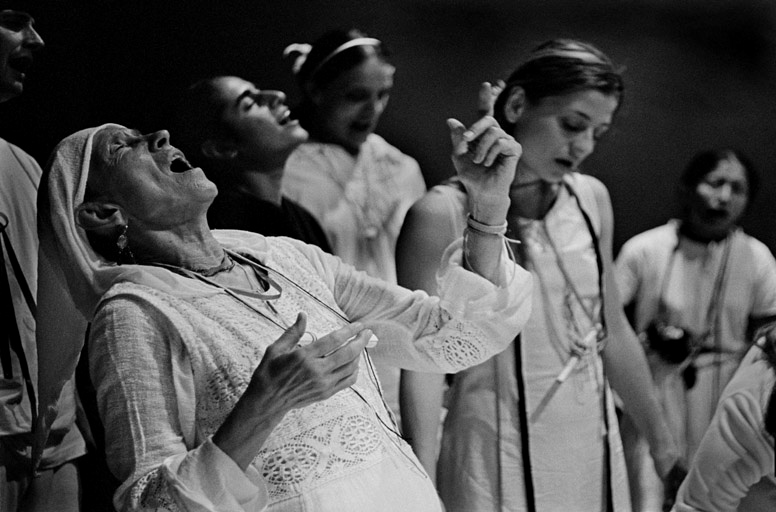 with Rena Mirecka | photo © Maciej Stawinski